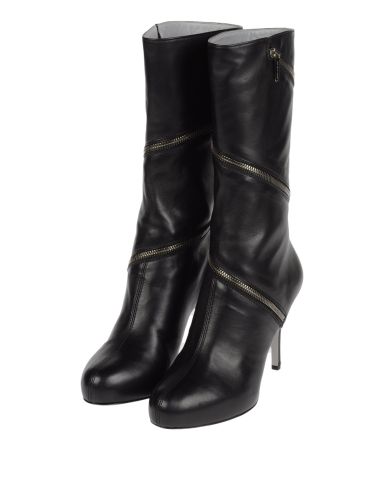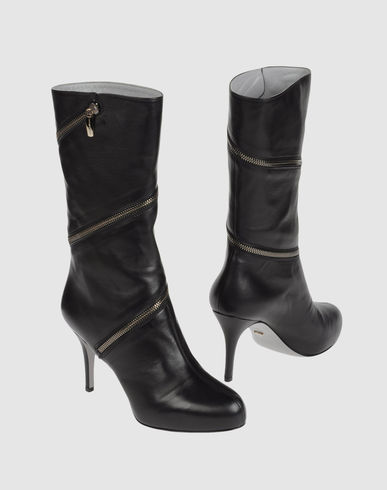 I love w
earing heels but living in NYC involves a lot of walking and I do not want to ruin my feet so I've been looking for lower-heeled shoes/boots. Nowadays, most designer shoes are at least $600 after tax but I am used to designer shoes with their narrower toe box, I am always looking for great deals for designer shoes. Surprisingly it's not that difficult to score a great deal.
Personally I love Chanel shoes, their design is classic and their round toe is absolutely perfect but they are too expensive, they are really the top of the top.
Luckily Chanel is not the only designer have gorgeous shoes. I found this pair of boots from Sergio Rossi from Yoox.com. I love checking out YOOX from time to time. They mostly sell last season designer items at about half price off. Sometimes they even offer additional discount on other less famous brand items. I believe YOOX is based in Italy and they carry a lot of European brands that less known to the US customers.
This pair of zipper boots are so flattering in person, basically the zipper design is also functional as well. It is bit of hassle to put them on and take them off but when they are on your feet, they are definitely worth the effort.

This listed price of this pair of zipper boots is $490 and there are still many sizes left.
They run TTS.
pictures from yoox.com website.